Vision Statement

Our defining objective is to be an international management consulting company, headquartered in Turkey, serving both Turkish and international companies.

We aspire to provide the highest level of service to our clients.

We shall continue to contribute to the development and establishment of the management consulting profession in Turkey by providing high quality service.

We intend to participate in expanding the Turkish economy by helping other companies successfully execute and grow their businesses.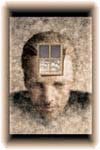 Know-why is more important than know-how.
Shiego Shingo (TOYOTA Production System developer)