YÖSIDA's mission is
to provide high quality guidance and support to its customers. We provide management consulting services in the following general business subjects,

Business Strategies

Business Restructuring

Investment Planning and Finance

Management Improvement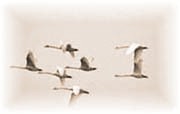 To achieve a thing before its existence,
To Sense a happening before its activity,
To see anything before it comes into seen are important skills that develop together. In such a level things can be grasped without being noticed and nothing happens without a use!
Sun TZU